Background
Established in 2001, Premier Promotional Products are a distributor for branded merchandise. We specialise in event giveaways, bespoke made to order promotional products and other corporate marketing goods such as stationery and clothing.
If it can be branded we can supply it, so take a look at our online search facility. We have a huge portfolio of over 130,000 products on our website, and if you still can't find exactly what you are looking for on our website, simply ask us and we will source it for you free of charge, no obligation!
Mission
At Premier Promotional Products, our commitment is to save you both time and money and to ensure that your brand is given the attention it deserves. You should let Premier Promo help you grow, and make sure your logo is always on show!
Trade Associations
We are accredited to two of the largest promotional product trade associations in the industry. The British Promotional Merchandise Association (BPMA) and Promota UK Ltd maintain a strict code of conduct ensuring all members are exemplars of best practice and centres of excellence to customers within the promotional merchandise industry. Click here to view the BPMA Code of Conduct.
Premier Promotional Products are also members of The Sourcing City Purple Club and The Advantage Group, with preferential prices for all promotional products on our website. We are proud that we continue to be placed in the top 25 Promotional Merchandise Distributors. Out of over 300 distributors, we move higher up the rank year on year, showing recognition of our quality of service and business ethics.
We are also a proud member of Education First, making Premier Promotional Products a listed School supplier for items such as branded school ties, printed leavers hoodies and t-shirts, promotional desk products and accessories, branded awards and glassware as well as customised school bags and laptop cases.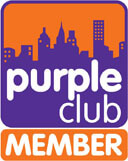 Standards and Qualifications
Premier Promotional Products have a full ISO 9001:2015 quality accredited certification, adhering to higher industry standards and strict policies. This certification demonstrates our excellent attention to quality in the products we provide. ISO standards are recognised worldwide and are drafted by respected international panels. Our registration to the ISO 9001:2015 benefits us in that it enables us to streamline all procedures within the company, allowing us to work more efficiently and bringing consistency to our service delivery.
From the first point of contact you are assigned a dedicated Account Manager, who are TPM qualified (Trained in Promotional Merchandise), with excellent industry knowledge and best practice. Employees at Premier Promotional Products also receive continuous professional and personal development through training days to ensure staff are fully educated and continue to deliver in all aspects of service, from the first point of contact, right through to aftercare service once the goods are delivered.